Mommy got a new work camera - her dream camera, a Nikon D40 - and she brought it home and followed me and my sister (Isis, the big orange thing) around the house. Really, does she not have anything else to do? *mew*

On with the pic spam!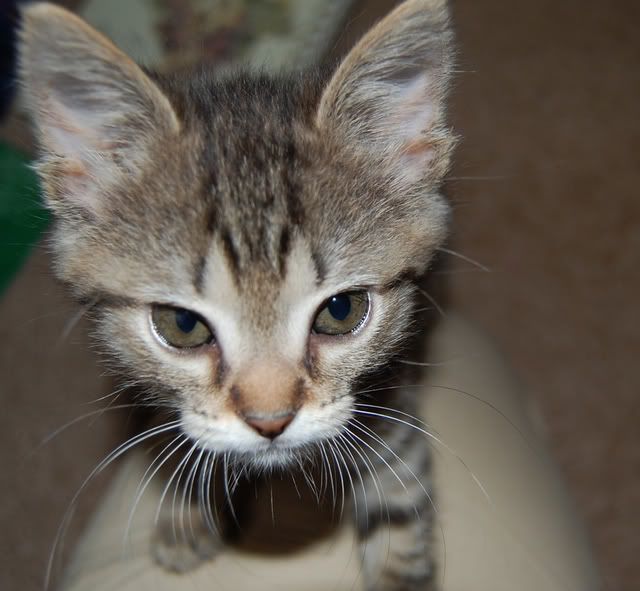 Mew!! I am climbing Mom's leg! Mountain!!



Peek-a-boo! This was hanging here when I got here. It's awesome. I like to bit it. A lot.



I can bound up the stairs now! I'm so big! And of course Mom was there with her camera. Silly.



Mom hardly uses this... she will not mind me biting it.



And my sis, looking over everything.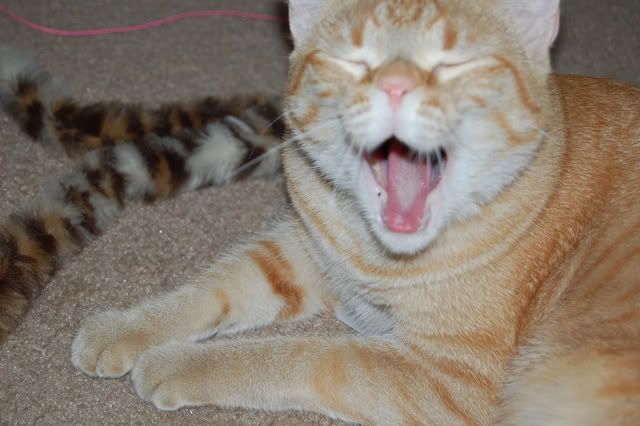 Isis says it best - *yawn* ... we go take a quick cat nap...